Consulting, training, coaching.
Everything from a single source.
Our "Company" offer is addressed to all organizationsregardless of whether they are in business, science or the non-profit sector. We are curious about change and are as interested in your company as you are. In doing so, we are always open to unusual solutions. We see ourselves and our customers as learning systems that are in a constant state of change.
Board members, managers, employees.
We are here for everyone.
Our clients include well-known German and international companies, organizations and NGOs. We focus on all members of the organizations and accompany all levels. Starting with the management and the board of directors, through executives to the employees: Every individual makes an important contribution - people shape organizations!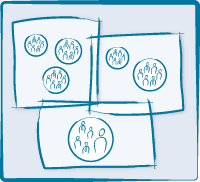 For organizations
Individual areas
Total or individual parts with all underlying structures (FB, teams, individuals)
For teams
Management teams
Executive teams
Employee teams
Project teams
Virtual teams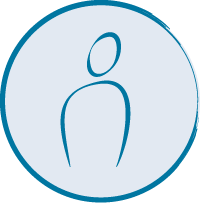 For individuals
Management & Board
Managers at all levels
Central roles such as HR, works council, etc.
Project management
Employees
We are familiar with tried and tested methods such as large group events, but also with innovative formats from agile working. Find out more about our offers.
We will be happy to accompany you in these areas
Here you get an overview of the topics in which we can support you. Some are closely related or can merge into each other. We would be happy to develop an individual concept for your concerns - contact us!
Values and mission statement
Whether the experienced coach for deep topics or the trainer tandem which creates space for personal development in groups, or the system thinkers who have already accompanied major transformation processes in organizations, or, or, or ...
In the WANDELPLAN team we have experts for (almost) all concerns. And in dialog with you, we look at who can best accompany you in your plans.
Our experts accompany processes in industrial groups, Dax companies or medium-sized businesses, some are familiar with the specifics at universities, in research or science. Others are professionals for the non-profit sector or in development cooperation.
We will be happy to select the right person from the team for you.
Get to know our team