Added value - or why WANDELPLAN?
The practical experience from our work with organizations fertilizes the ideas and methods of the ACADEMY. And vice versa. Our certified continuing education programs are based on what each individual brings to the table in terms of coaching competencies and what exactly can still be developed. For your very own personal development journey.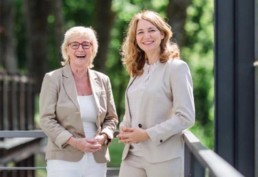 15 years of know-how
Our training courses are continuously refined and incorporate current developments, trends, and workflows in organizations. We have an agile basic attitude because this is the only way to keep the training programs alive.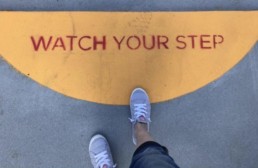 Trainers with practical experience
Trainers who are not "only" trainers, but who have one leg in teaching and the other leg in actively accompanying transformation processes in organizations or establishing a coaching culture.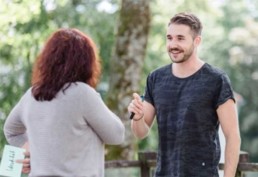 Professional accompaniment
2 instructors and 2 to 3 co-leaders accompany the group. This allows us to supervise coaching sessions intensively in small groups. Participants reflect back that they become more confident in coaching more quickly.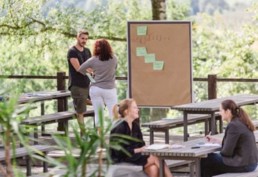 Interdisciplinary networking
Get to know and exchange ideas with other executives, HR professionals, and managers in well-known German corporations, medium-sized businesses, and non-profit organizations.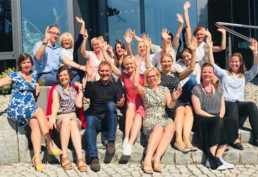 Alumni network
You can cooperate with over 250 coaches and change managers throughout Germany and have the opportunity for further cooperation with us in the sense of the network organization.
And by the way ...
... they could also make friends for life.
You do not know yet exactly which training is the right one for your needs? We will be happy to advise you and take our time! Our training courses are suitable for both external and internal participants. We would also be happy to tailor a custom-fit in-house training for your managers or teams.